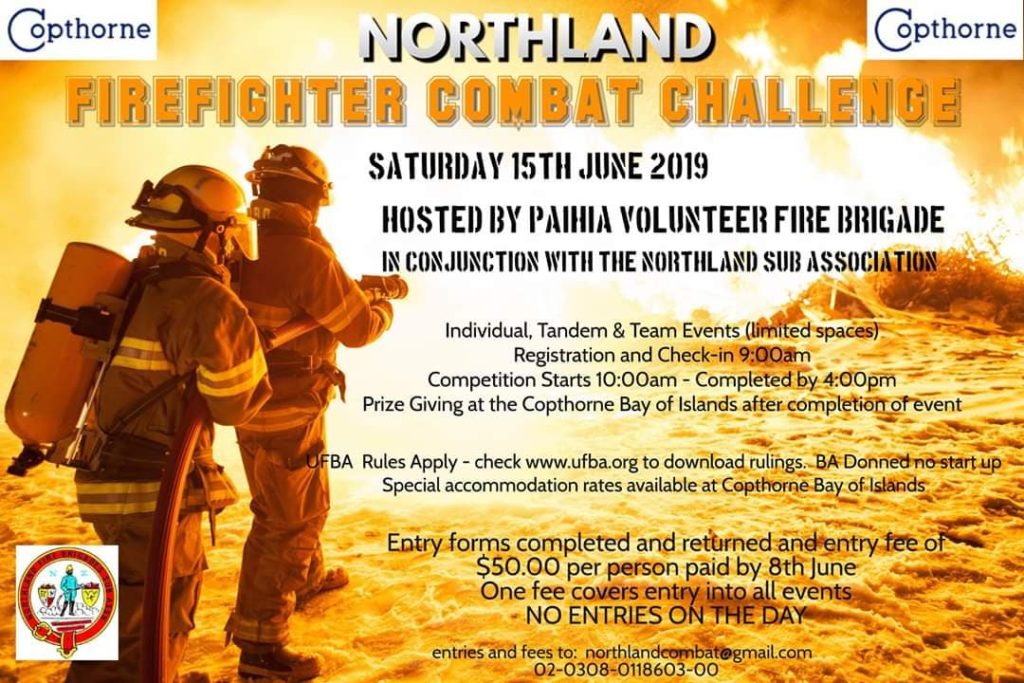 If you're keen to have a warm up run before heading off to the North Islands, or are just interested in having a go to see what its all about, head up to Paihia on Saturday 15 June 2019 for a fun day of friendly competition.
BA will be donned but not started to allow Op Support and Rural firefighters to have a go.
Don't delay, there are limited spaces so secure your spot by registering today!